3 Pc. Tree Stick #TDT2473 – AVAILABLE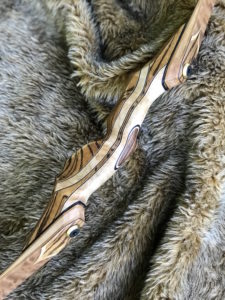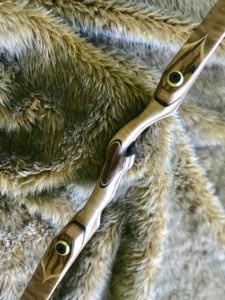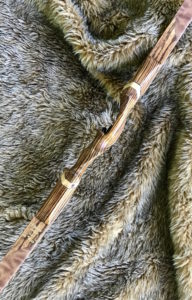 3 Pc. Tree Stick
60″-50#@ 26 / 53#@ 27″ 56#@ 28″
Deluxe 16″ Curly Maple riser with Zebrawood flared radius insert.
Bamboo limb cores with Sapelle veneers on back and belly.
Zebrawood overlays and tip accent inlays.
Comes with Acadian Woods Custom Bows sock, skinny string, stringer and satin finish.
Price: $1375.00 + $35.00 USA Shipping
*(Stippled grip and adding your name is available.)
Thanks,
Tim & Sean
1 Pc. Tree Stick #LFT2454 – SOLD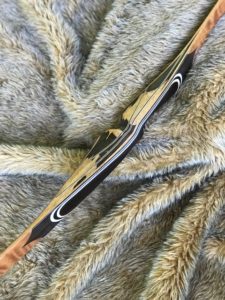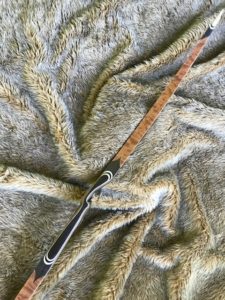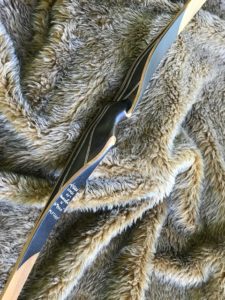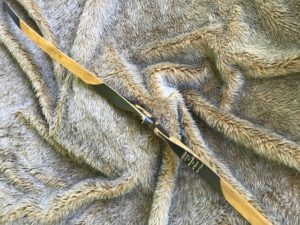 1 Pc. Tree Stick
64″ — 36#'s @ 28″
Ziricote riser
Bamboo limb cores with Sapelle veneers on back and Canary wood veneers on belly.
Ziricote artistic base inlays and tip inlays.
Ziricote accents and overlays.
Satin finish
Medium grip/ Medium low heal
SOLD